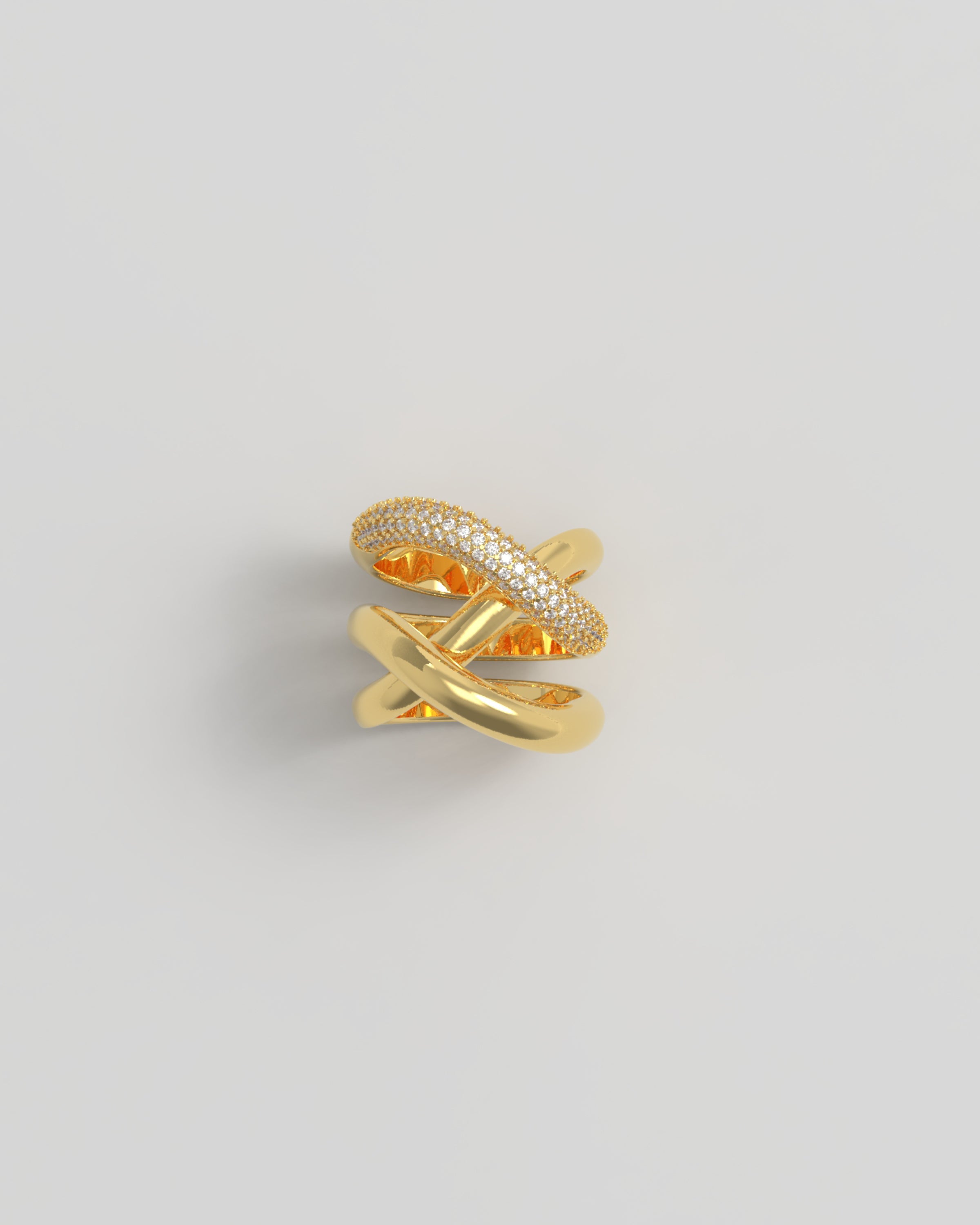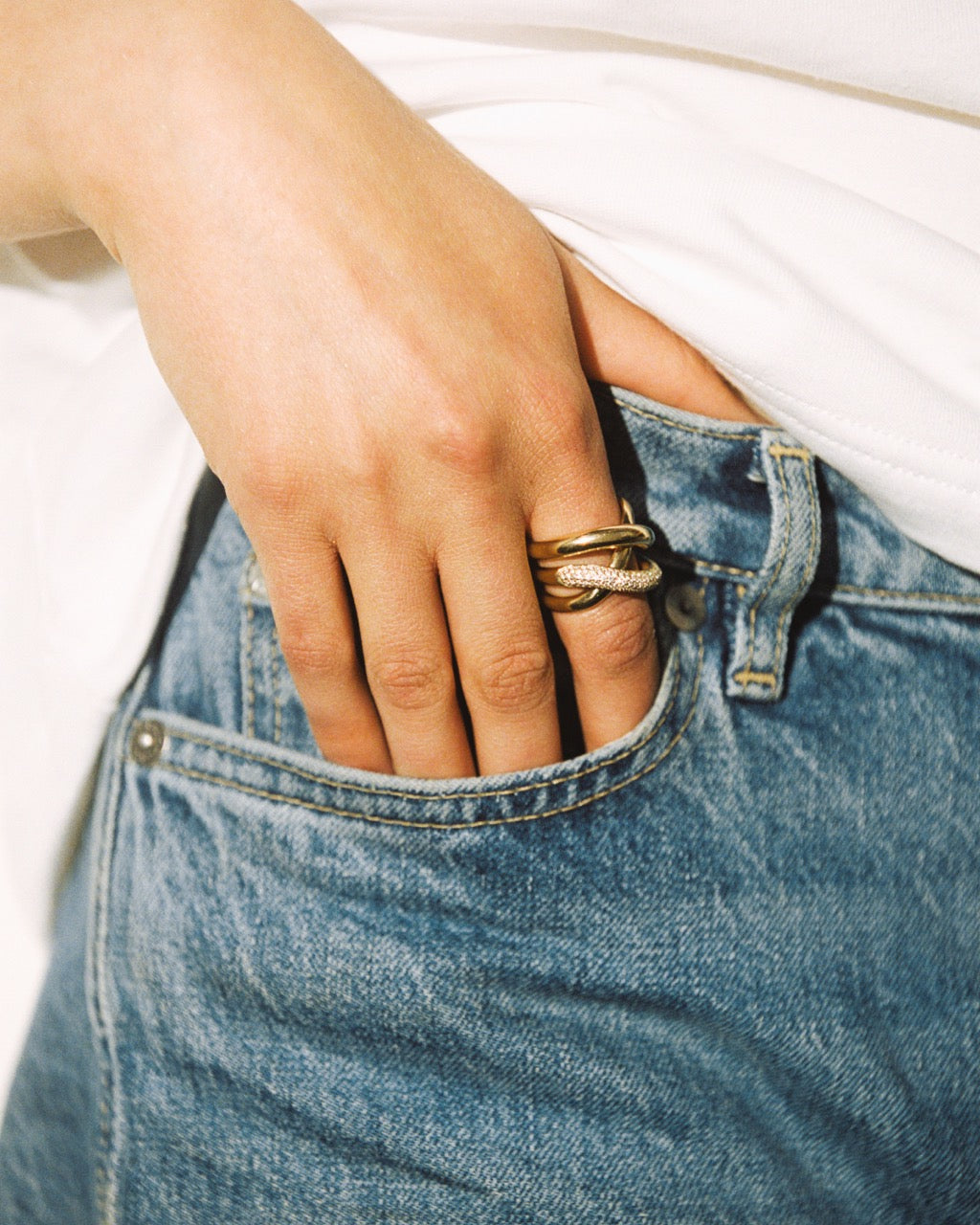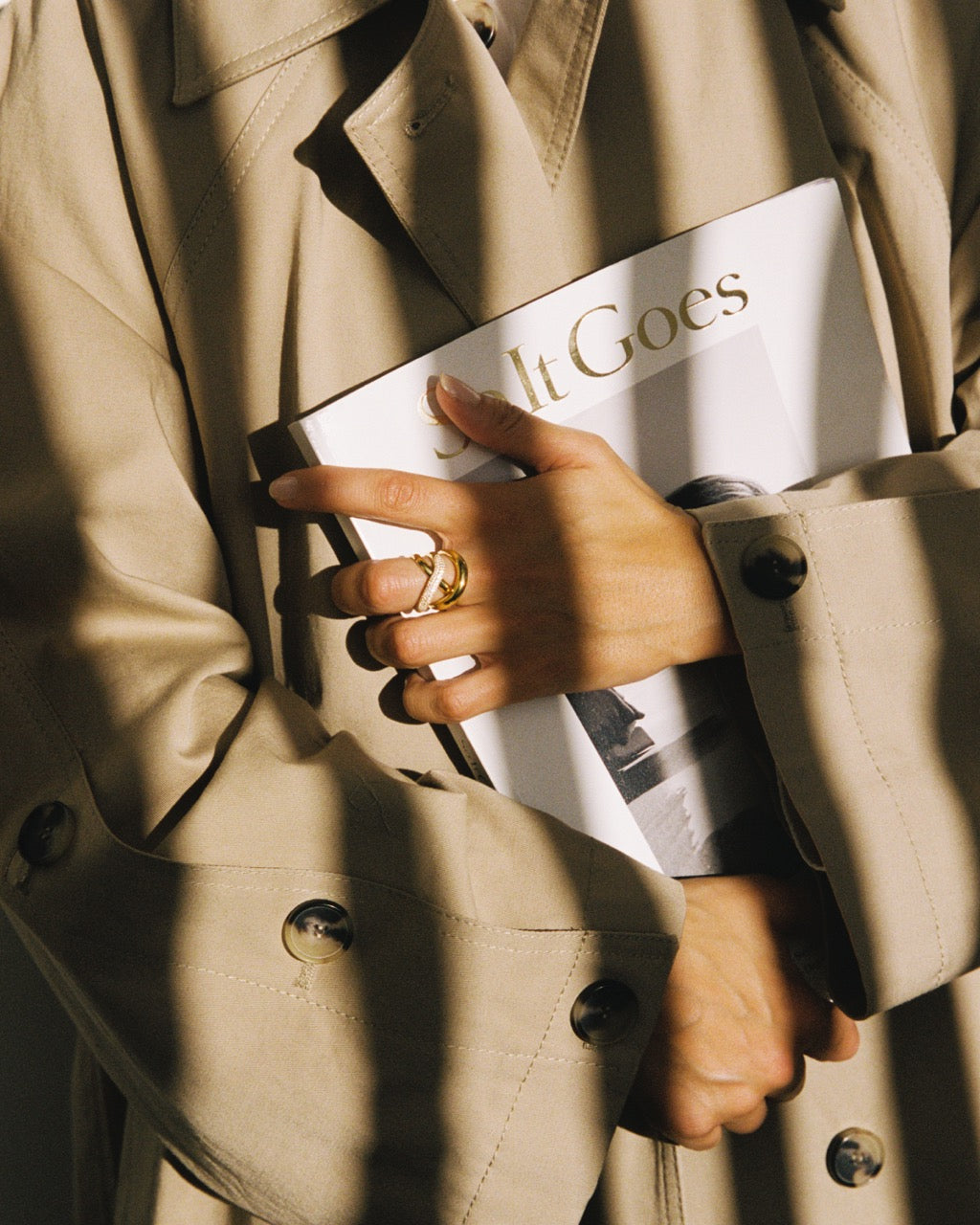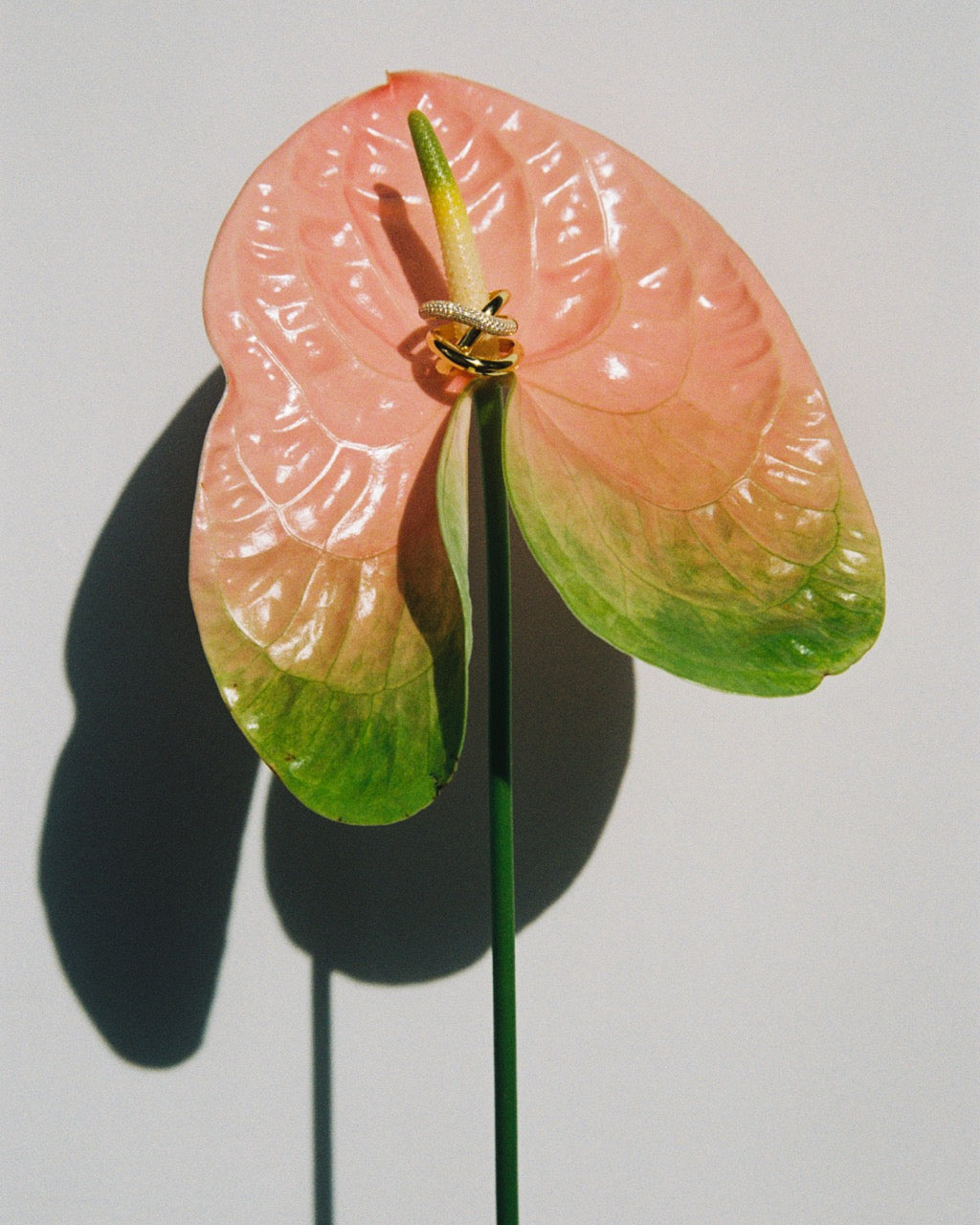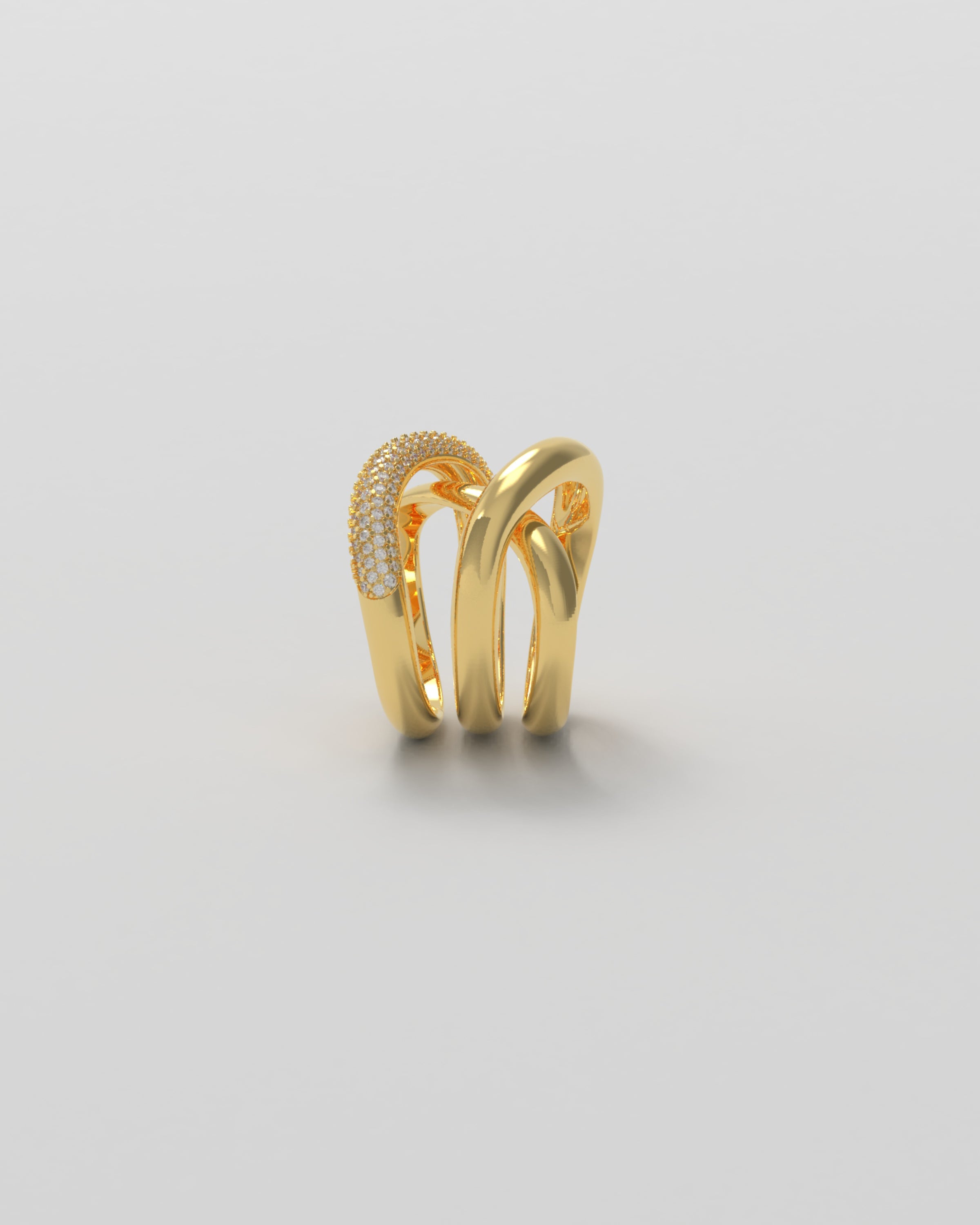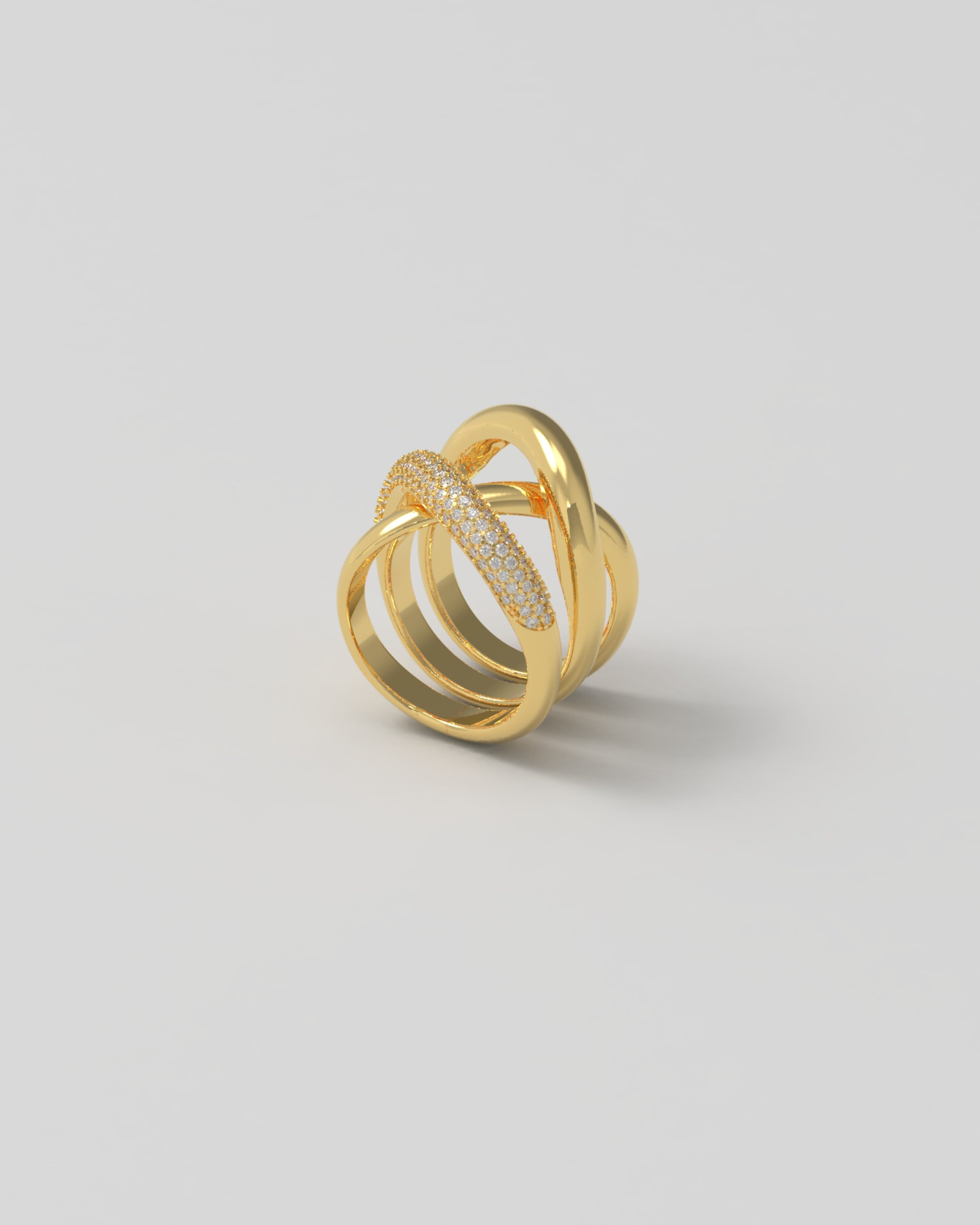 Thorn Ring Triple Diamonds
Thorn Ring is a bold and sculptural piece paved with 121 handset diamonds, a total of 0,65 carats. 
The ring captures the beauty and complexity of the rose. 
This abstracted version of the stem is not only a symbol of strength but also a reminder of the duality of life. The thorns protect the delicate petals and remind us that beauty often comes with a price. It is a poetic reminder that true beauty is not always fragile, but has a strength within. The ring is crafted with precision and care, making it a must-have for anyone who loves unique jewellery.
18k gold and white diamonds. Josephine always uses Top Wesselton VS1 quality for all diamonds.
At JOSEPHINE, we believe that luxury and sustainability should go hand in hand. We are committed to doing our part to protect the environment and ensure that our business practices are sustainable. Read more about our values and sustainability here.
---
Email Post@josephinestudio.com to pre-order items out of stock.
Estimated delivery time for pre-orders is 8-12 weeks.
This is a made-to-order product. This means that it has to be custom made for each individual customer and cannot be resold. As such, made-to-order products are not eligible for return.
---
Thorn Ring Triple Diamonds