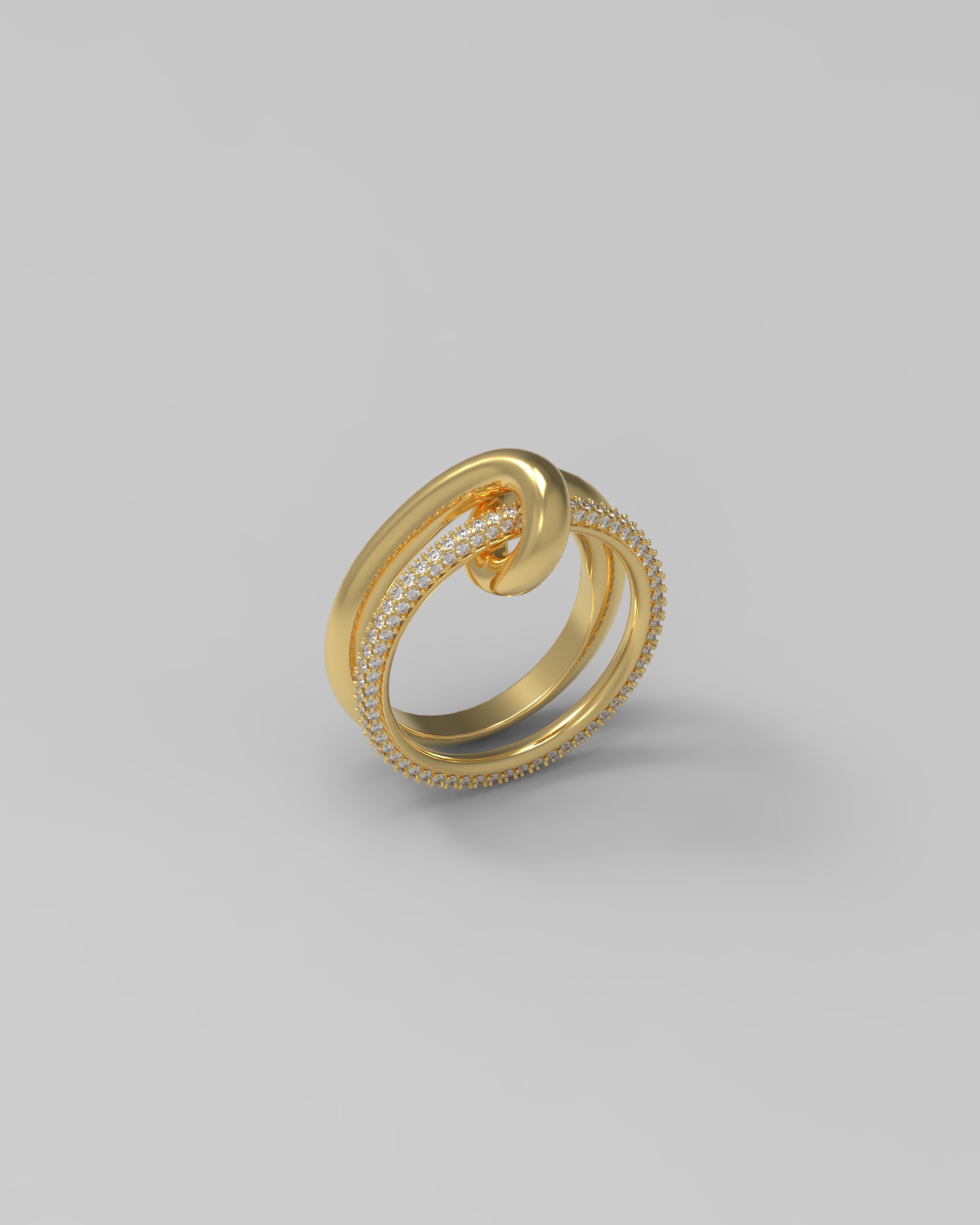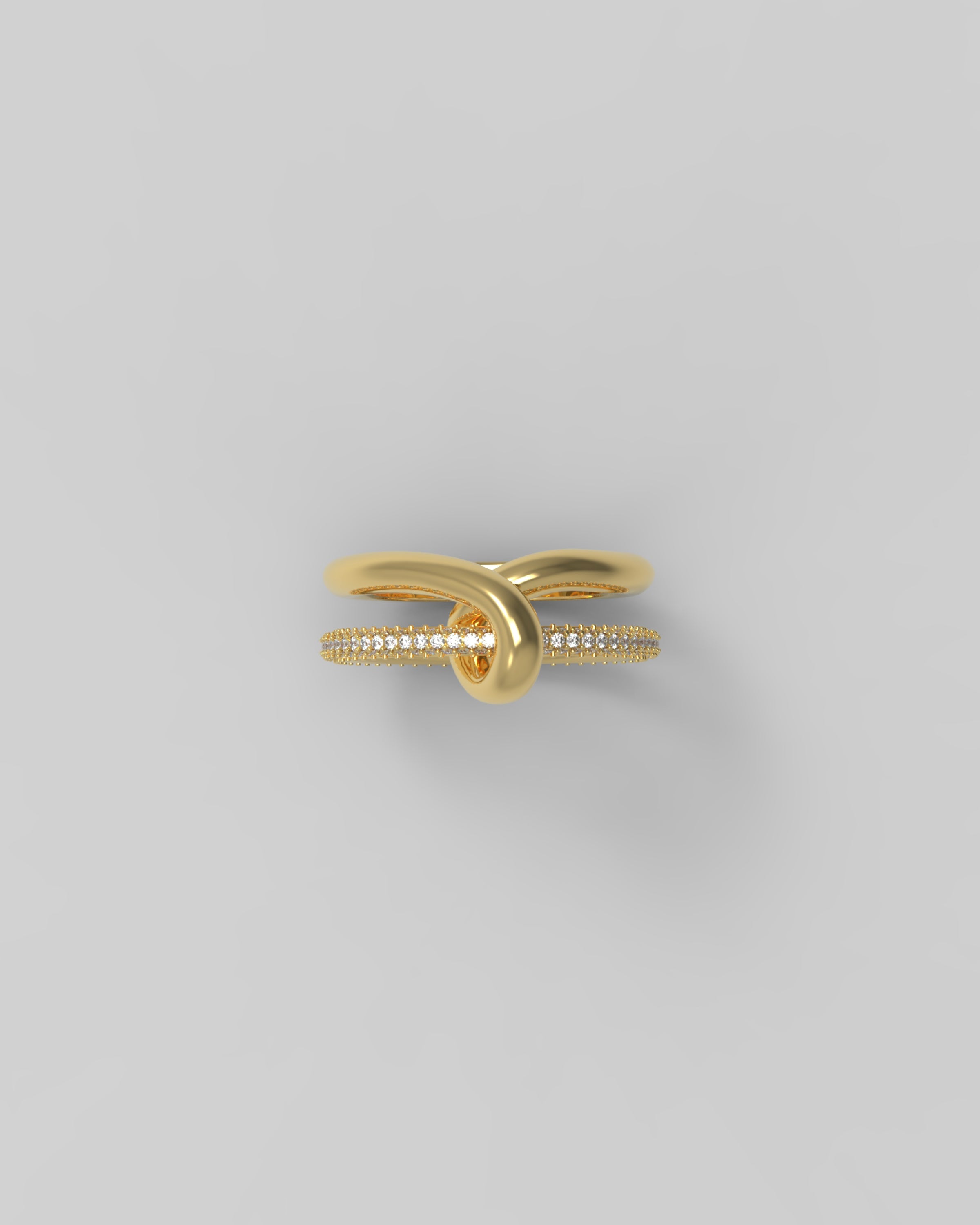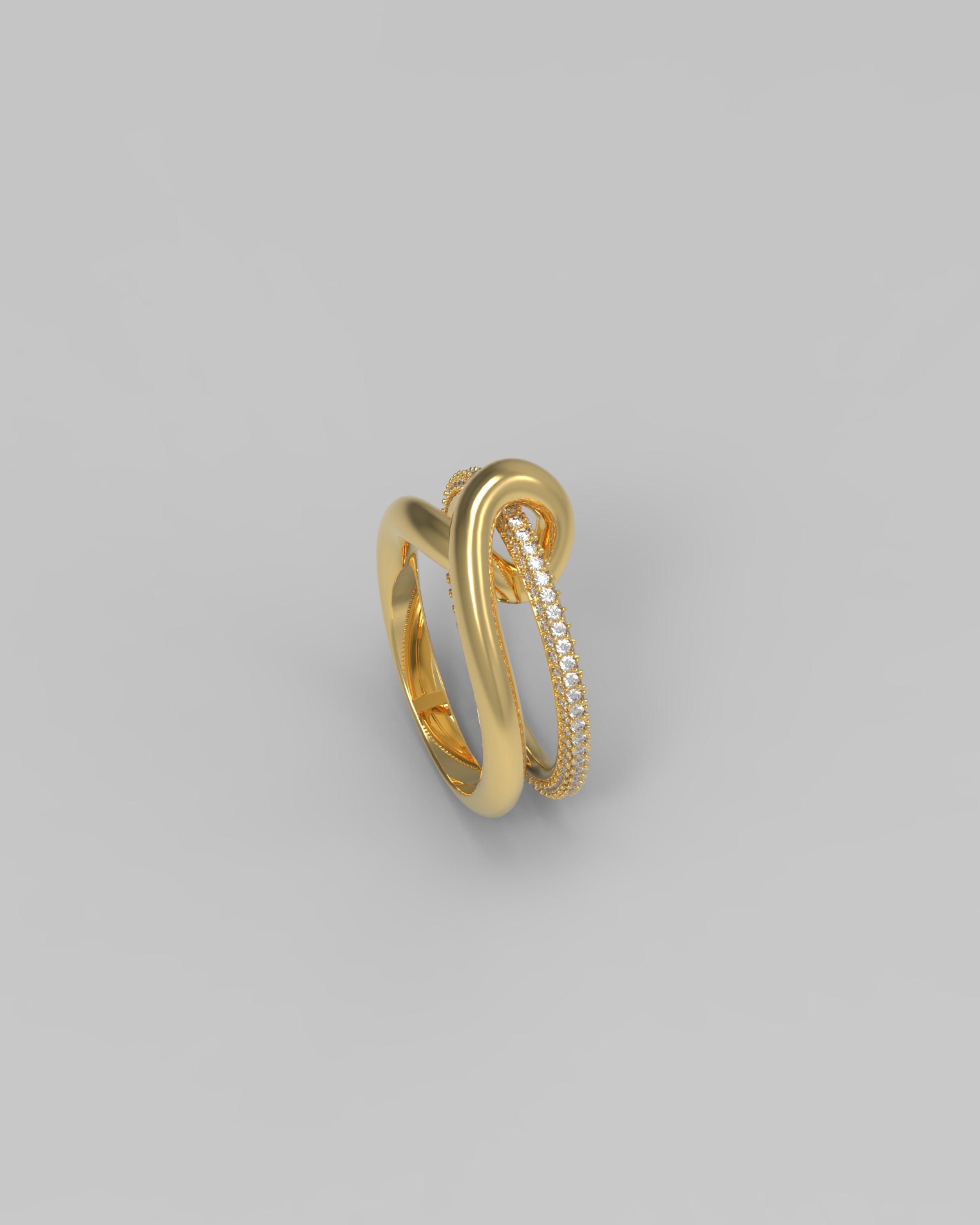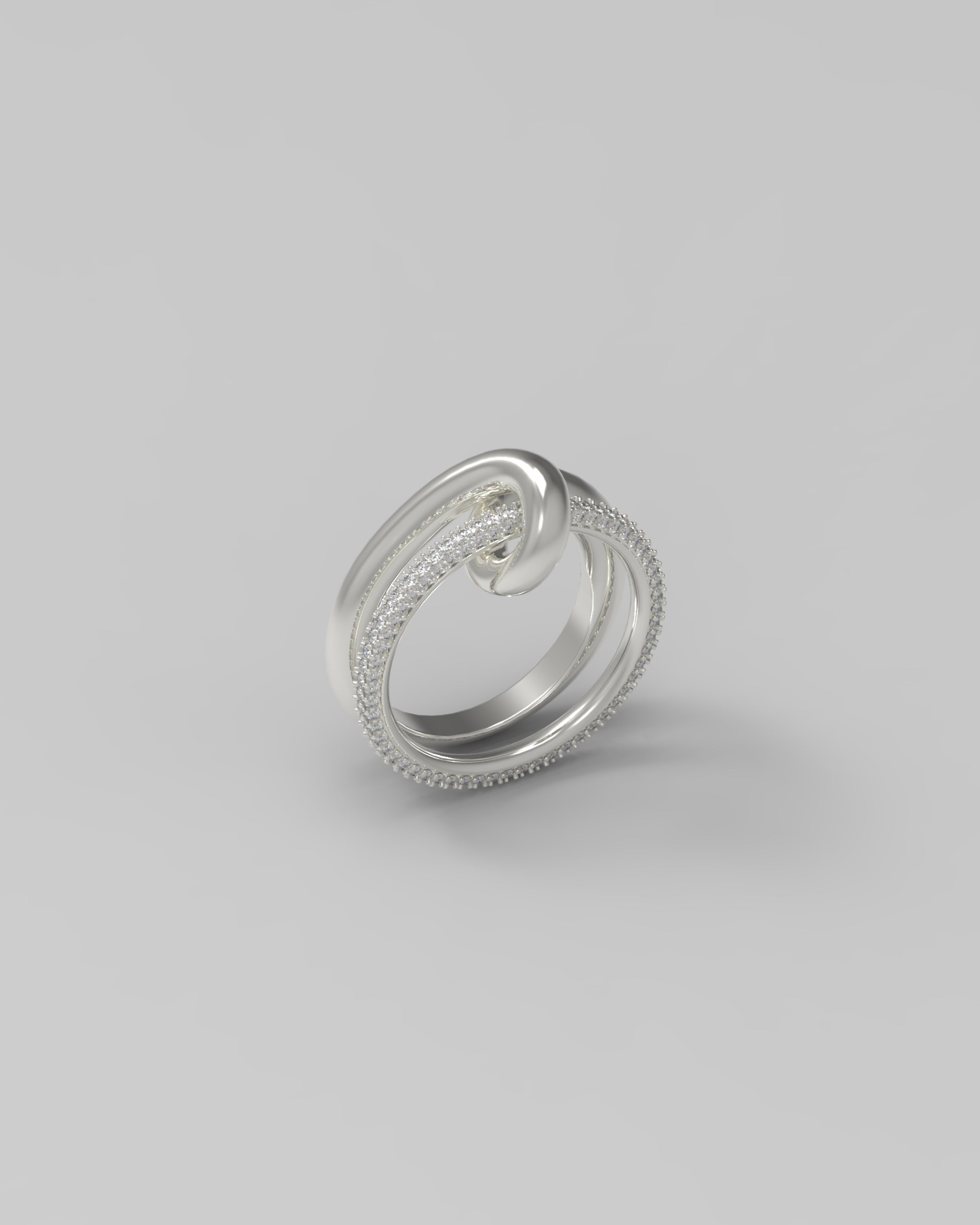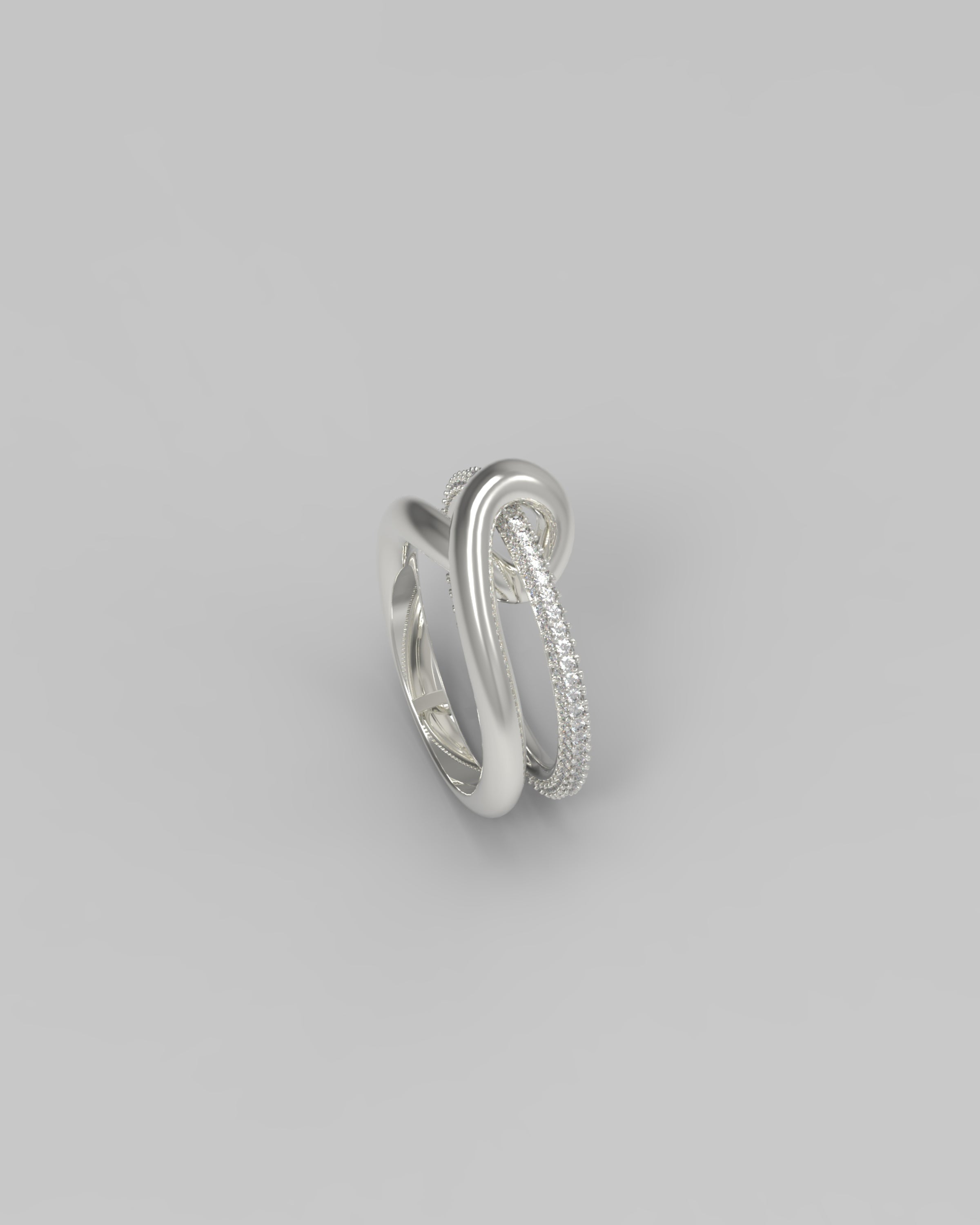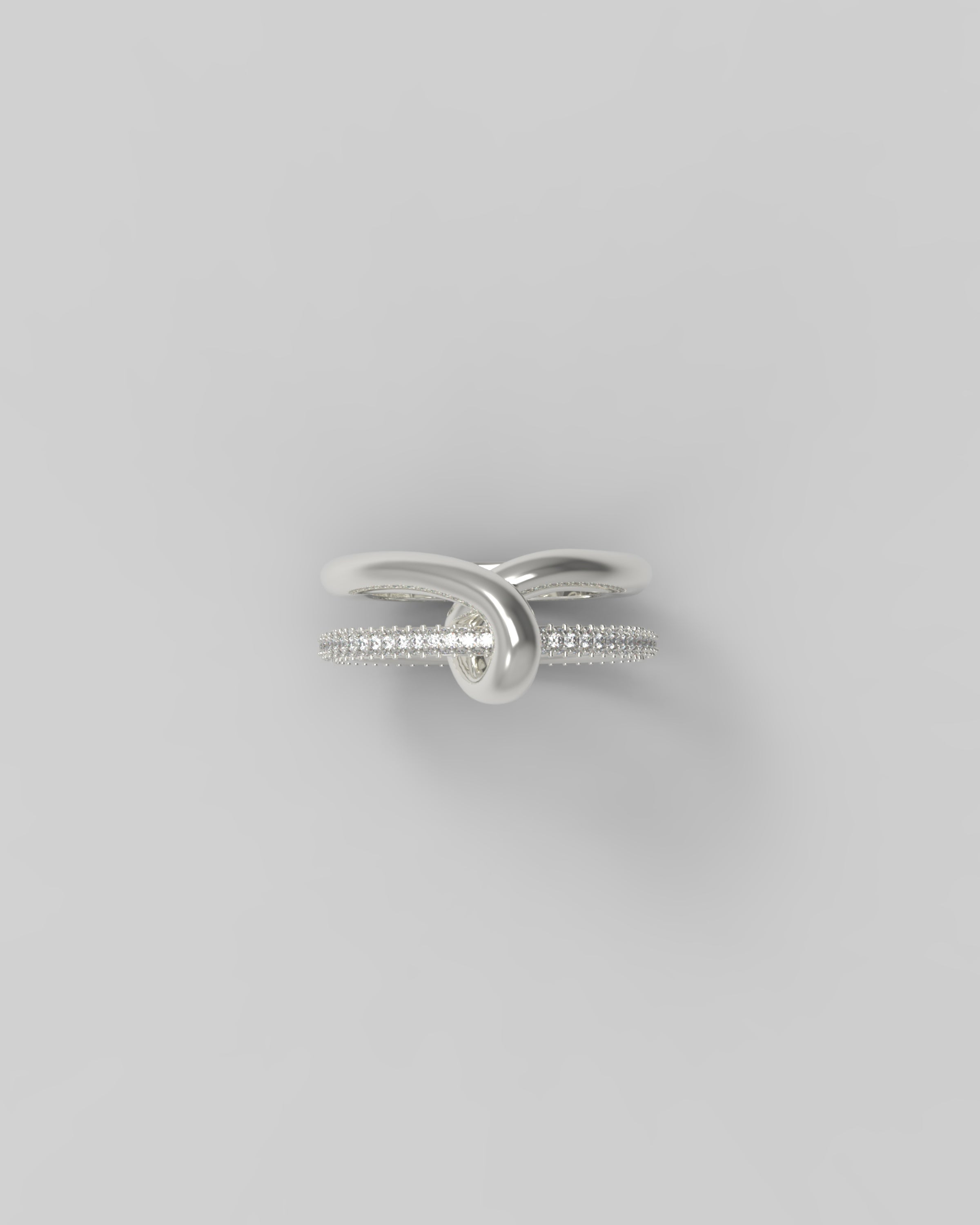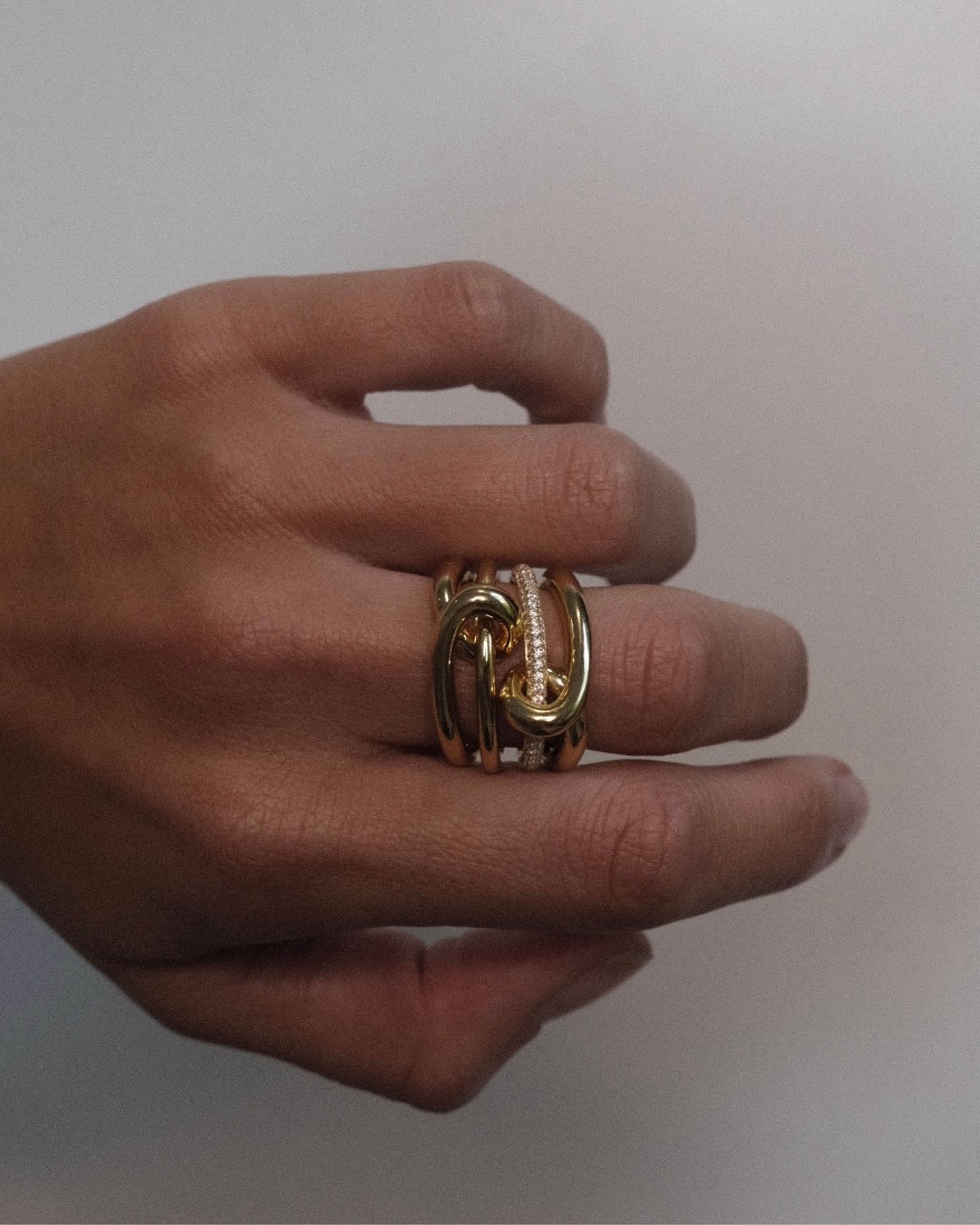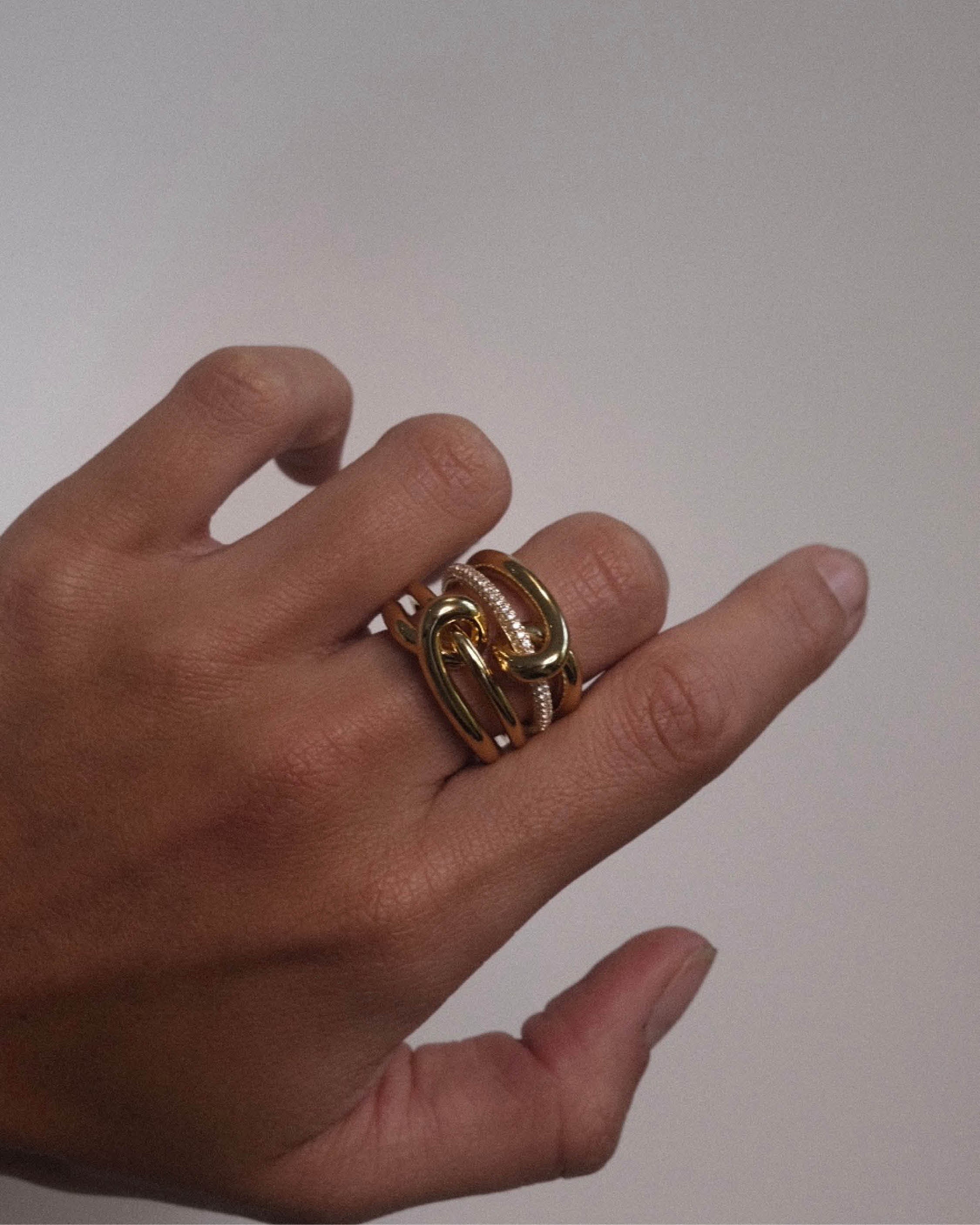 Introducing the Dusk Ring Diamonds, our latest design that captures the magic of twilight. Inspired by the captivating instance when the sun kisses the horizon, this design seamlessly melds two rings, with one gracefully soldered within the other. Paved diamonds encircle the band, reminiscent of the sun's radiant halo. This piece is not just a statement, but an embodiment of dusk's ethereal elegance. Wear it solo, stack it up, or pair with our Dawn Ring to create a look that truly sparkles.
Each size has different sets of carats and number of diamonds: 
Size 46 - 150 diamonds, 0,83 carats 

Size 48 - 
156 diamonds, 0,86 carats 
Size 50 - 162 diamonds, 0,90 carats 
Size 52 - 168 diamonds, 0,93 carats 
Size 54 - 174 diamonds, 0,96 carats 
Size 56 - 180 diamonds, 1,00 carats 
Size 58 - 186 diamonds, 1,03 carats 
Size 60 - 192 diamonds, 1,06 carats
Each and Every diamond is carefully set by hand.
The ring will be custom-made, and you can choose your preferred type of gold: yellow, white, or rose gold. Email us at post@josephinestudio.com to plan your design.
18k gold and white diamonds. Josephine always uses Top Wesselton VS1 quality for all diamonds.
At JOSEPHINE, we believe that luxury and sustainability should go hand in hand. We are committed to doing our part to protect the environment and ensure that our business practices are sustainable. Read more about our values and sustainability here.
---
Email Post@josephinestudio.com to pre-order items out of stock.
Estimated delivery time for pre-orders is 8-12 weeks.
This is a made-to-order product. This means that it has to be custom made for each individual customer and cannot be resold. As such, made-to-order products are not eligible for return.
---